Full Moon: Libra/Venus Bath Soak
A lot of Moon happenings are going on right now! The first
is live so check out your individual signs and the
I created over there, as well as the beautiful
from Laura and a
from Katelyn!
I wanted to do something a little bit different over here. Something more gentle embracing the Goddess Venus as her sign, Libra, is ruling the Full Moon this month.
Taking a ritual bath is a really great way to embrace Lunar qualities, help to release stresses and anything blocking our energy, and get in touch with Venus and our body.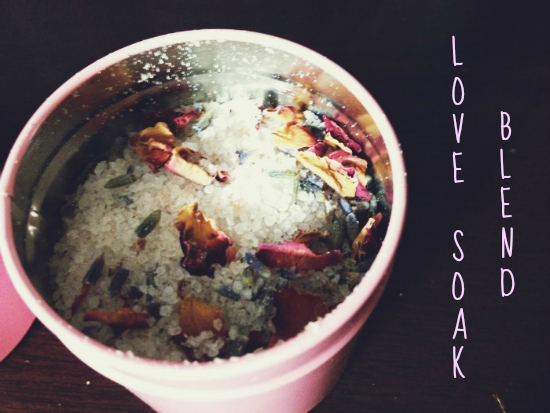 I created this recipe that I call Love Soak:
(I just filled my container and not necessarily any measurement)
3/4 Organic sea salt
A handful of pink Himalayan salt
Handful dried rose petals
Handful dried lavender buds
4-5 petals of dry pink hibiscus
6 drops Ylang Ylang oil
6 drops Geranium oil
1-2 drops vanilla essential oil
And mix altogether!
I loooooove the smell of this. As it settles, the aroma is just divine. The Hibiscus makes the water pink too! So add however much you want to increase the color! You can even add rose quartz, or whatever stones you want to soak with (just be careful they don't dissolve in water!).
The Full Moon is a great time to purify and cleanse your energy.
Tonight to either prepare for a Full Moon ritual, or to just relax and cleanse into the Lunar qualities, take a nice bath. Light candles, set the mood with music, light some incense - get in touch with your inner Venus. While in the bath, imagine all the negative energy leaving your body absorbing into the water.
Libra is about balancing, so think about what is out of balance in your priorities. Becoming aware and adding the things you need to nourish you will create more harmony and keep you in touch with your Venus qualities.
What are you doing this Full Moon?
Love and Blessings,
Marissa Moondaughter
ALSO!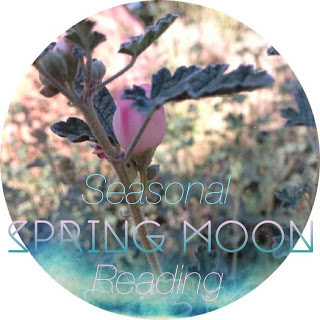 This week only I am offering A Season Full Moon reading!
Four cards:
Seed Moon, Planting Moon, Flower Moon
and an Overall theme for your Spring season
$28
Decks
Herbal Tarot
Animal Spirit Oracle
Druid Plant Oracle
Soul Purpose Oracle
Goddess Oracle
Medicine Woman Tarot
or sign up for my newsletter and and it's $22! (must verify your email, that you are on the list!)
Decks
Medicine Tarot
Herbal Tarot
Animal Spirit Oracle
Druid Plant Oracle
Soul Purpose Oracle
Goddess Oracle
email me at:
marissa.moondaughter@gmail.com
if you would like one!
I am offering them only this week! So get one while you can!